A Boston Globe report ought to interest Canadians because the Massachusetts experience improves understanding of how regulators who do not believe in regulation work hand-in-hand with industry.
The case involves a natural gas compressor facility in Weymouth, 10 km southeast of downtown Boston. The station is part of an Enbridge pipeline system that conveys fracked gas from Pennsylvania's Marcellus Shale to consumers in US northeast. Government had granted air quality plan approval in 2017 but the permit was appealed by six public interest groups.
Opponents warn that its operations would negatively impact health in environmental justice areas that already experience above-average rates of respiratory illness.
After public protests, the Massachusetts Department of Environmental Protection (MassDEP) sent air samples for analysis in 2018, asking a private laboratory to test for the presence of 64 potential toxins. The regulator announced that test results affirmed the project approval. But the completed tests only reported on a fraction of toxins associated with gas production.
When attention was drawn to other labs providing different results from samples drawn from the same location, MassDEP asked their lab for a more complete report. The government agency received comprehensive results but withheld them from parties appealing the air-quality permit until the evening before the final day of the appeal hearing. Shortly afterward, MassDEP dismissed the consolidated appeal.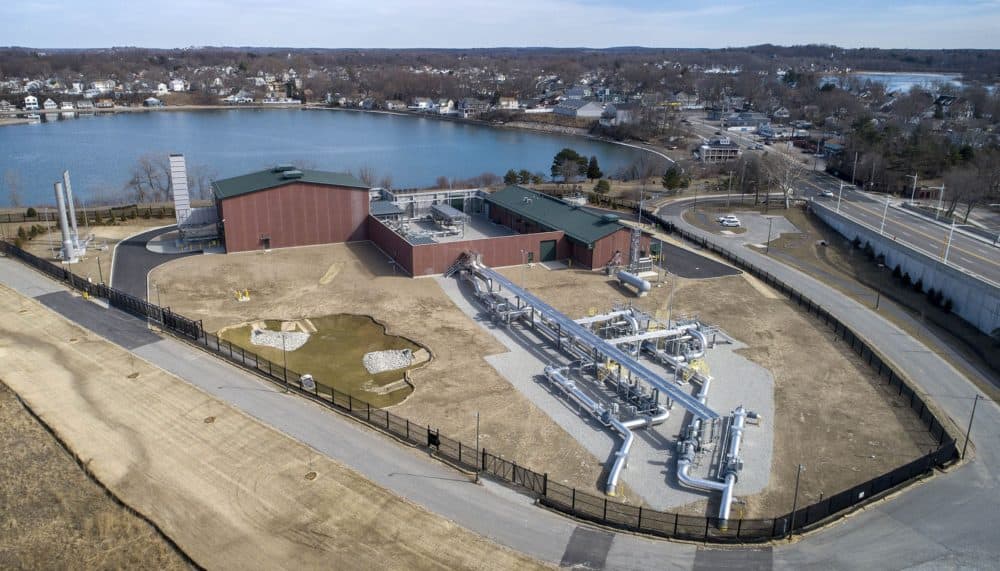 Of course, no one was surprised. Government bureaucrats across North America believe their job is to expedite fossil fuel production. They prefer to be facilitators, not regulators.
While in operation, the Massachusetts compressor plant and surrounding residents have encountered difficulties. Last month, the Globe reported:
For the fourth time in less than a year, a controversial Weymouth gas compressor station is shut down, bringing yet more scrutiny to a site federal regulators are already reexamining…

The shutdown brought fresh attention to a site that has already earned the ire of a number of prominent Massachusetts politicians, as well as local environmental activists. And it comes at a perilous moment for the company, after federal regulators said they would take a rare second look at the site's community impact and safety protocols.

"No one in the surrounding community should have any confidence that this facility can operate in close quarters with schools and homes," Senator Ed Markey said in a statement Friday…
It is not just pipeline pumping stations that present human hazards from gas production and transmission. Environmental Defense Fund (EDF) examined information about Pennsylvania well sites:
The analysis – based on peer-reviewed research and emissions data collected at Pennsylvania well sites – examines both the total amount of methane and volatile organic compounds emitted from oil and gas sites. These pollutants increase global warming and threaten public health.
The conclusion should be astounding to anyone who has not examined industry practices. To those paying attention, it is similar to what has been shown elsewhere. The determination?
Environmental organization Earthworks released a video in 2017 showing massive amounts of otherwise invisible air pollution on public lands in Utah. They used a $100,000 Optical Gas Imaging camera tuned to detect methane and other volatile organic compounds (VOCs). Methane is a climate pollutant 86 times worse than carbon dioxide. Oil and gas VOCs often include health hazards like benzene, a carcinogen.
Earthworks examined gas wells in Montney Basin in Northeastern British Columbia in December 2018. Specialized cameras captured images of otherwise invisible methane. Science-based non-profit environmental organization David Suzuki Foundation reports that methane pollution from BC oil and gas industry is a multiple of the level reported by government and industry.
Profit-seeking corporations and government agencies cannot be trusted to protect us from industrial poisons and mishaps. Just to identify risks, we rely on private citizens and environmental organizations. Our own tax dollars are used to weaken efforts to protect people and the environment.
The Kenney/Allan Inquisition in Alberta is just one example of taxpayers paying millions of dollars to spread unfounded conspiracy theories. The objective is to fool Albertans into believing that oil and gas production proceeds without negative consequences, and anyone who says different is trying to damage the province.
Little is different in British Columbia. Government refused to charge a mining company controlled by influential multi-billionaire Murray Edwards after the Mount Polley tailings dam collapse. The Narwhal reported:
On August 4th, 2014 a four square kilometre sized tailings pond full of toxic copper and gold mining waste breached, spilling an estimated 25 billion litres of contaminated materials into Polley Lake, Hazeltine Creek and Quesnel Lake, a source of drinking water and major spawning grounds for sockeye salmon. According to Mount Polley mine records filed with Environment Canada in 2013, there were "326 tonnes of nickel, over 400 tonnes of arsenic, 177 tonnes of lead and 18,400 tonnes of copper and its compounds placed in the tailings pond," in 2012.

Following the Mount Polley mine disaster, a local state of emergency was declared for the Cariboo Regional District over drinking water contamination concerns…

The Narwhal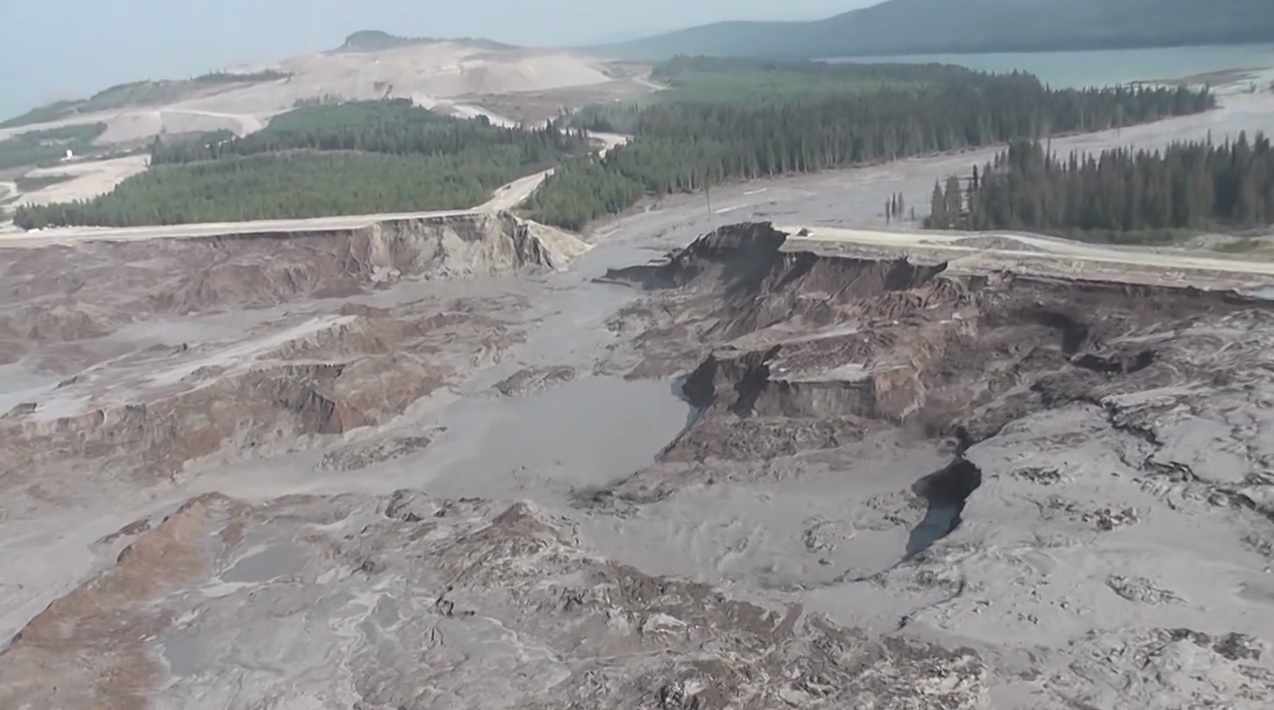 Bev Sellars, then acting chief of the Xat'sull First Nation, filed private charges related to the destructive collapse. John Horgan, who had expressed "surprise" that his government declined to prosecute Mount Polley Mining Corporation (Imperial Metals), refused to allow the private prosecution to proceed.
Ms. Sellars expressed an important concept:
In my culture, we have a sacred responsibility not only to care for the land, waters, animals, and people living today, but also for the next seven generations to come.
Those words have little meaning for members of BC's NDP government. They employ wilfully blind regulators to promote fossil fuel expansion.