BC government is reluctant to reveal information about BC Hydro's Site C project but emerging news is useful to knowledgeable analysts.
One of those is Richard McCandless. At BC Policy Perspectives, the retired senior pubic servant wrote that initial operating losses at Site C will add billions to the project's cost:
The Site C dam is likely to result in accumulated operating losses of $5.5 billion for the first 15 years of operation. The losses result from the cost of production (primarily debt service) exceeding the additional sales revenue. For a number of years, the new power supplied by the dam will add to BC Hydro's surplus power and will be exported at a much lower price than the cost of production…

Power exported (Trade) generated an average of only $42.52 per MWh last year.

…BC Hydro has not indicated how it will pay for the losses; it has yet to acknowledge that major losses are pending.
Using BC Hydro's 84-year1 cost amortization, McCandless estimates Site C power will cost $127 per MWh. Given instability of lands beneath the dam and the risks of damage from nearby fracking, I believe it is imprudent for the utility to use such a lengthy write off period. Additionally, Rick's estimate seems not to account fully for maintenance, transmission, distribution, sales, and administrative costs.
Using a 50 year amortization and increased allowances for operating and overhead costs, my calculation of annual Site C power cost is $162 per MWh and that might be low if interest rates jump, as they are certain to do over the coming decades. I believe Rick McCandless' loss estimate of $5.5 billion in the first 15 years is conservative. It could easily exceed $7 billion.
Since the costs of wind and solar power has been trending steadily downward, growth is unlikely in prices BC Hydro gains from exports or heavy industrial sales. Site C losses will continue to mount after 15 years.
German researchers have developed an arrangement of ferroelectric crystals that induced a powerful effect in solar cells. This is only one of many exciting initiatives in renewable power generation. Dramatically increased efficiency in wind turbines and solar panels, along with improving energy storage systems, will result in large industrial consumers committing to self-generation if utilities raise prices. Elasticity of demand for power from the grid is higher than ever before.
Retired economist Erik Andersen examined Site in a different way. I paraphrase his words:
The burning issue at start-up will not be what it cost but what it is worth. An asset should be valued by its ability to earn income over time. Low degrees of confidence in estimates of revenue and lifespan lower asset value.

If the demand for electricity in BC remains flat or diminishes, then revenue will be stagnant or even reduce. The case for this outlook is strong because citizens are already showing their unwillingness to pay more. This condition is referred to as the elasticity of demand.

There will likely be no rescue by heavy industrial customers as they have demonstrated success in getting royalty and rights payments for natural gas production reduced (see Norm's charts). They will pay the utility no more than the cost of self-generation.

At the end of the last century, coal buyers encouraged global over-production as a way of creating a buyers market from a sellers market. Large electricity buyers want to achieve the same today. Over-supply means lower prices, which mean devalued generating assets. When excess investments are made, the usual response is to write down asset values until matched with revenues. That encourages vulture capitalists who aim to buy cheap, cut services and reliability, strip valuable assets, then exit.
Of course, the BC government may continue to dictate the use of accounting trickery to distort the utility's financial condition. Unrealistic asset amortization is just one example; improper manipulation of regulatory accounts is another.
Before 2017, BC NDP promised to bring order to BC Hydro's business affairs. Instead they've made the company's financial condition and outlook worse. Far worse.
---
Early price forecasts underestimated how good we'd get at making green energy.
Past projections of energy costs have consistently underestimated just how cheap renewable energy would be in the future, as well as the benefits of rolling them out quickly, according to a new report out of the Institute of New Economic Thinking at the University of Oxford.

The report makes predictions about more than 50 technologies such as solar power, offshore wind, and more, and it compares them to a future that still runs on carbon. "It's not just good news for renewables. It's good news for the planet," Matthew Ives, one of the report's authors and a senior researcher at the Oxford Martin Post-Carbon Transition Programme, told Ars…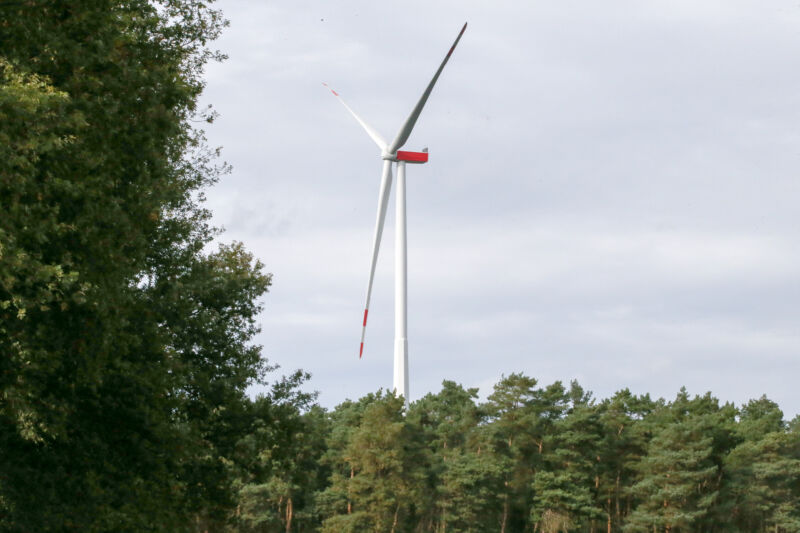 ---
1 Initially written as 70 years. Corrected to 84 years. Thanks to Richard McCandless for noting my error.