Catherine McKenna spent four years as Justin Trudeau's Minister of Environment and Climate Change. Monday, she announced her intention not to run for office in the next election, saying she wanted more time to focus on family and climate.
It says a great deal when a high-ranking person at the centre of national policy-making leaves government to work on the climate crisis. She remains silent about the dedication of Canada and its three western provinces to expanded fossil fuel production, including bitumen mined from Alberta tar sands, the dirtiest fossil fuel on the planet.
Sadly, McKenna's failure to comment on the Trudeau government's climate failures comes as Canadians are dropping dead from the unprecedented heat wave now troubling westerners.
Mckenna claims responsibility for "Canada's first meaningful climate plan" and says to people cynical about politics:
I hope you take that as hard evidence of what's possible. Things can change. Sometimes the biggest of things.
Yes, things do change. But sometimes, people pretend things have changed positively when those things have grown worse instead. New York Times reports the hard truth in its April article Trudeau Was a Global Climate Hero. Now Canada Risks Falling Behind:
Canada is the only G7 nation whose greenhouse gas emissions have increased since the Paris Agreement. The main reason: its oil sands… Canadian officials insist that Mr. Trudeau's policies simply need more time to work. But environmentalists counter that Canada can't reduce emissions without reducing oil production from the [Alberta tar] sands…

"There's a disconnect, at least on the international stage, between Canada's reputation on climate and the reality of action on the ground," said Catherine Abreu, the executive director of Climate Action Network Canada, a coalition of about 100 labor, Indigenous, environmental and religious groups. "We really have to stop selling ourselves that perhaps comforting, but dangerous, lie that there is room for the oil sands in the future."
McKenna's replacement in the environment ministry is North Vancouver MP Jonathan Wilkinson. He told the New York Times that USA could learn "some things" from Canadian efforts to address climate change. He argued the Biden administration has "has a pretty big tail wind with respect to the increasing phaseout of coal,"
Unlike the USA under Joe Biden, Canada has a continuing love affair with coal. Metro Vancouver is already the largest coal exporter in North America and Neptune terminals on the North Shore is proceeding with a nearly $1 billion coal port expansion.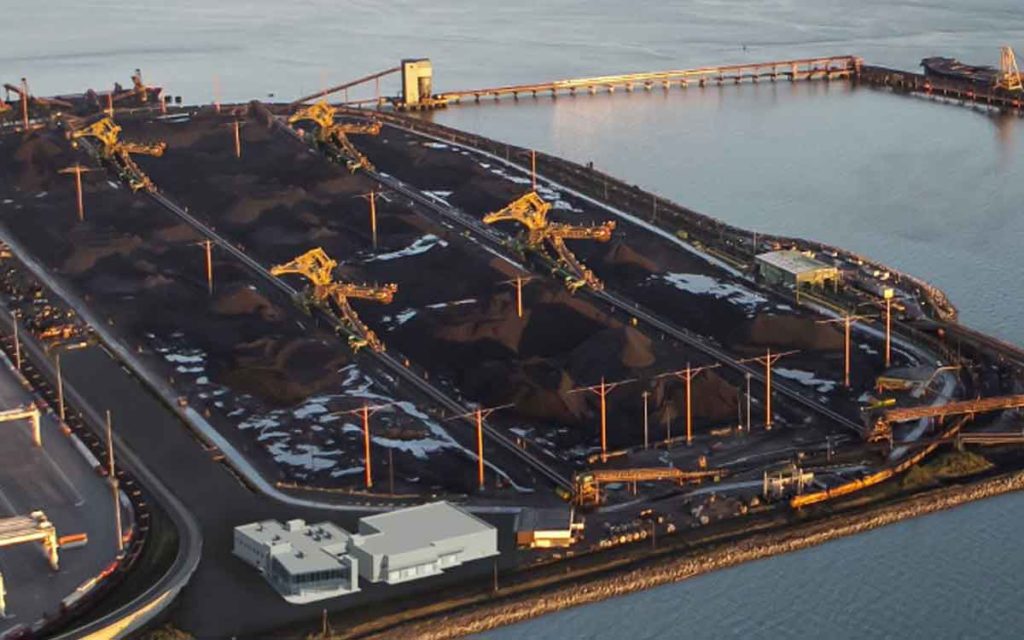 I expect North Vancouver MP and Minister of the Environment and Climate Jonathan Wilkinson will be at the ceremonial opening when Neptune's large North Vancouver coal export port expansion is complete.