British Columbia is not just North America's largest coal shipper, it plans to be a major LNG exporter. Destructive public policies demonstrate the hold on Canadian politicians enjoyed by private vested interests and lobbyists. Otherwise intelligent people have turned into fools who pretend climate change can be ignored or dealt with by comforting words as long as money can be made from fossil fuels.
For some years, scientists have warned of the developing climate emergency.
Ripple and colleagues warned of untold suffering and declared a climate emergency together with more than 11,000 scientist signatories from 153 countries. They presented graphs of planetary vital signs indicating very troubling trends, along with little progress by humanity to address climate change…
Government responses avoided decisive action. The Washington Post summarized American efforts under Trump:
For four long years, the federal government tried to pretend that climate change was either an illusion, a "natural" process or a hoax concocted for political reasons. The White House effectively ordered scientists at the Environmental Protection Agency and other departments to cover their ears and hum "na-na-na-na-na" to cover up the planet's escalating distress
Take away the hollow promises and fancy public relations work and Canadian governments have been no better. But ignoring or downplaying climate change doesn't make it go away. The loud message sent by 2021 shows real action is needed.
This year, wildfires have already burned more than 2 million acres in British Columbia and four million acres more in five western American states. Fire has raged in many parts of the world.
Drought threatens regions we rely upon to feed our families while Metro Vancouver is producing a steadily declining share of its food supplies — now about 10%.
In Antarctica, the doomsday glacier and the massive west Antarctic ice sheet are at risk. Thwaites "is the widest glacier on the planet, more than 1km deep and holds enough ice to raise the sea level by 65cm" (2.1 feet).
This year, western Europe experienced unusual flooding that killed hundreds and caused damages worth billions of dollars. Scientists have warned climate change will mean more flooding because warmer air holds more moisture, which can translate into heavier rainfall.
Canada's Insurance institute reports that payouts for severe weather damage claims have doubled every 5 to 10 years since the 1980s. "If the trend continues it will drive profound, transformative change in Canada's insurance industry."
Melanie Nakagawa, special assistant to President Biden and senior director for climate and energy, said that the 2020 decade is the "decisive decade" to make meaningful climate change action.
Canada's response is to invest more than $18 billion in a pipeline that will ship Alberta tar sands product from Burnaby, with dangerous materials stored close by an elementary school, a residential area and near to Simon Fraser University.
BC's response is to protect fossil fuel projects from protesters by mobilizing armed forces prepared to use snipers with shoot-to-kill orders and instructed to use as much violence "as you want."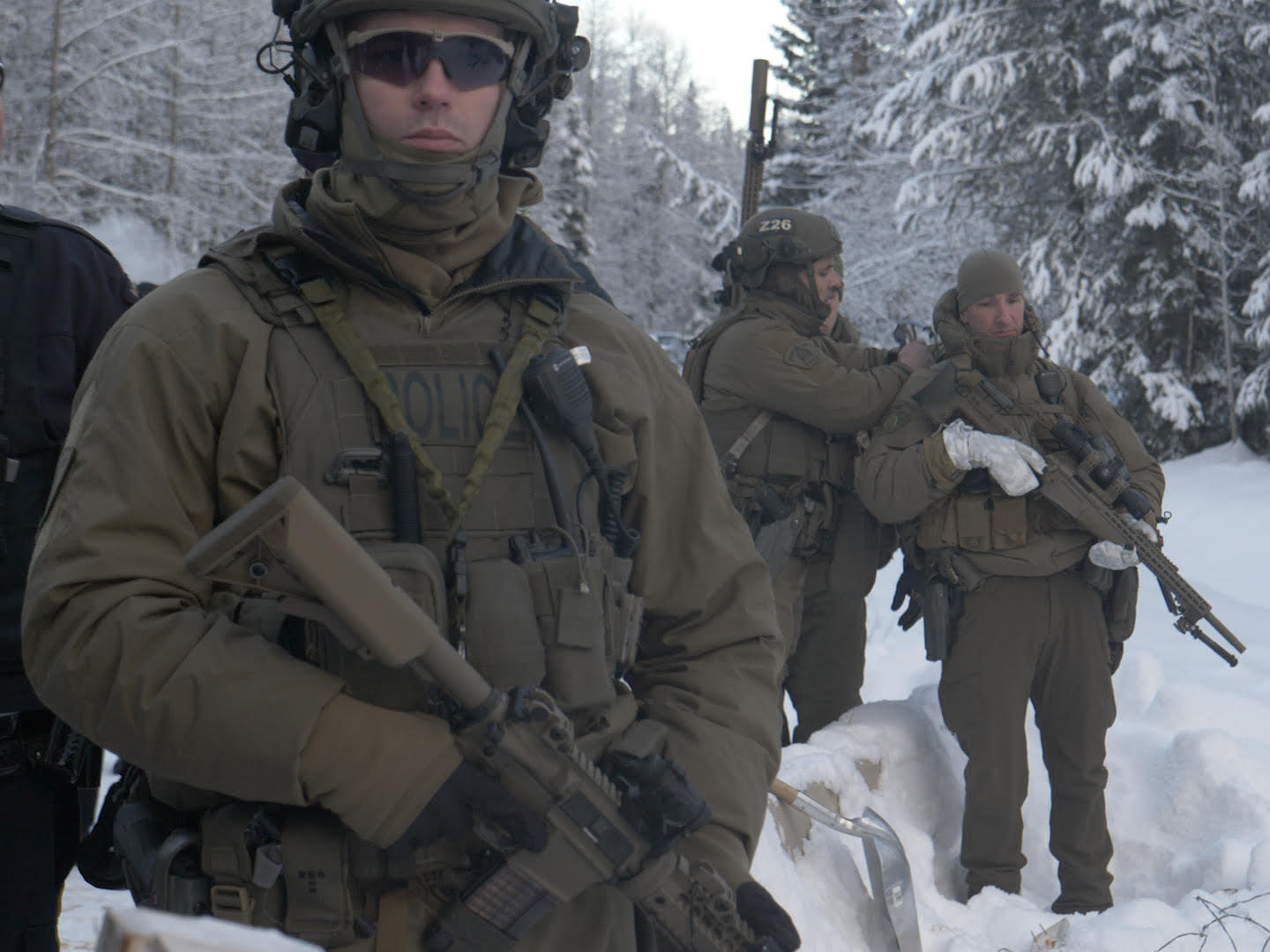 A few years ago, BC NDP members in opposition, including John Horgan and George Heyman, promoted PowerBC, a clean energy program that focused on conservation and innovation. After taking office, they dumped those ideas in the bin and focused on increased subsidies to fossil fuels. The centerpiece for Horgan — as it was for Christy Clark — is LNG.
That is a dangerous and destructive change of course.
Climate scientists say that rising production of natural gas is emerging as one of the biggest drivers of climate change, and that plans for industry expansion could hobble efforts to stabilize the Earth's climate.
Natural Resources Defense Council (NRDC) is an New York based environmental group with more than three million members, including some 750 lawyers, scientists, and other professionals. It spends roughly C$200 million annually on programs for clean energy, sustainability, wildlife and wildlands.
In 2020, NRDC issued a report explaining that Liquefied Natural Gas (LNG) is not an effective climate strategy.
Following are excepts from the document:
Historically, gas has been considered a "bridge fuel"—cleaner and with lower carbon dioxide emissions than coal or oil—and a potential tool to help address climate change. However, LNG is neither clean nor particularly low in emissions. In addition, the massive investments in new infrastructure to support this industry, including pipelines, liquefaction facilities, export terminals, and tankers, lock in fossil fuel dependence, making the transition to actual low-carbon and no-carbon energy even more difficult.
Our analysis shows that using LNG to replace other, dirtier fossil fuels, is not an effective strategy to reduce climate-warming emissions. In fact, if the LNG export industry expands as projected, it is likely to make it nearly impossible to keep global temperatures from increasing above the 1.5 degrees Celsius threshold for catastrophic climate impacts.
The greenhouse gas (GHG) emissions from the extraction, transport, liquefaction, and re-gasification of LNG can be almost equal to the emissions produced from the actual burning of the gas, effectively doubling the climate impact of each unit of energy created from gas transported overseas.
The liquefaction, tanker transport, and re-gasification steps required for overseas export can account for up to 21 percent of total life-cycle emissions for LNG.
Leaks and intentional releases of methane, a potent GHG, during the extraction and transport of the LNG can constitute up to 14 percent of LNG's life-cycle emissions.
Because methane has a much stronger and more immediate climate impact, the near-term climate effect (over the next 20 years) of LNG is close to that of coal…
Compared with clean, renewable energy sources, LNG falls far short (Figure ES-1). Life-cycle GHG emissions for solar power are less than 7 percent of LNG emissions; emissions for wind power are even lower, less than 2 percent of LNG emissions.
Exporting LNG will not help meet the global goal of holding warming at or below 1.5 °C, and it will have devastating effects on frontline communities.
NRDC opposes LNG export due to the substantial climate risks it poses, including its large GHG footprint, the long life span of LNG infrastructure that locks in fossil fuels instead of clean energy, and methane leaks that can eliminate any climate benefit even if LNG is used to replace coal.
Much of LNG's sizable climate impact comes from methane leaks that occur throughout the production, processing, and transport of the gas.